Sometimes Valentine's Day can be so overwhelming when people are flaunting their boos and gifts that it can leave you bitter and empty when you have no one to share it with.  On another note, Valentine's Day could not phase you and Galentine's Day with your girlfriends could be a better approach.
Whether you want to celebrate by enjoying your besties' company or just take a loving day for yourself, these fun ideas will not have you missing your nonexistent bae or that fuck boy you need to dismiss.
Have a photoshoot.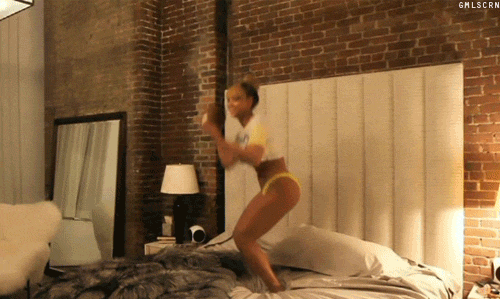 Random photoshoots are like the new "it" thing for social media.  It makes anyone look more poppin' than they really are but it's always very fun to dress up and have attention on you.  On top of that, who wouldn't love to have pictures of themselves.  DIY yourself a backdrop or find a location, use your iPhone or your photographer friend, get yourself dolled up, and take baddie pictures to post to social media.
Cook dinner for your besties.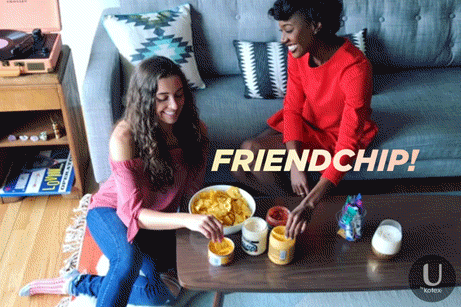 You don't have to completely throw away idea of Valentine's day, just twist them! Grab your bestie or your favorite homegirls and gather them around for a romantic dinner at home. Pick a place, cook a fancy meal, and tell everyone to bring a bottle of wine or champagne to be sure that there's enough alcohol for the whole night. Don't forget to add the lovers day favs like chocolate covered strawberries, flowers, and even balloons.  Do whatever to make the girls happy. *hair flip*
Exchange gifts like Christmas.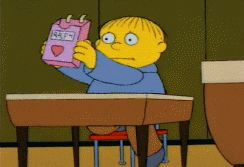 If you're one of those girls that needs a teddy bear, chocolate, and flowers because you have the FOMO (fear of missing out), I completely understand.  The day is going to be filled with everyone posting their gifts and if you know that you're going to feel some type of way, plan ahead.  Plan to exchange gifts with your girls like a "secret valentine" similar to a secret Santa. Make a list of things you want, get the list from your friends, and you guys can spoil each other and not be left out.
Give yourself  a self love day.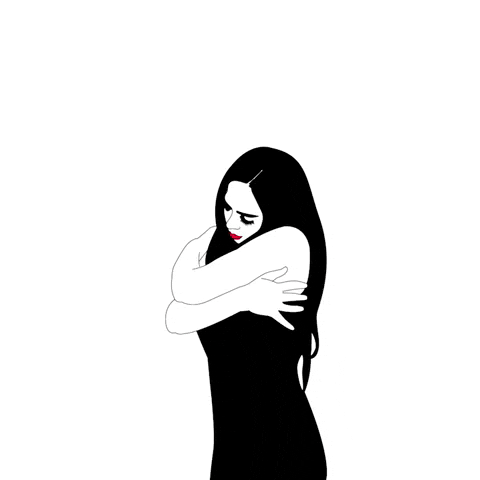 Self love is always very important so if needed take this day to just love on yourself.  Do all of your favorite things and splurge on yourself without any regrets.  It doesn't matter how big it is or what it is, just do it and be happy with the decision to love yourself.
Wine down.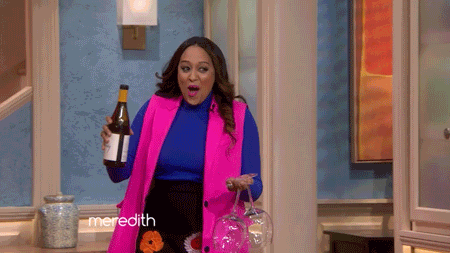 Wine downs can go so many different ways which makes them so lit.  Order a heart shaped pizza, a WingStop wing bouquet, and whatever junk food you need to drink.  Wine downs are so fun because the outcome can be so unexpected because wine drunk brings out so many things out of people.  When planning wine downs come up with drinking games and thread questions to create conversation.  This can be fun where you can bash Valentine's Day, cry out all your problems, and then blame it on the alcohol.
DIY painting with a twist.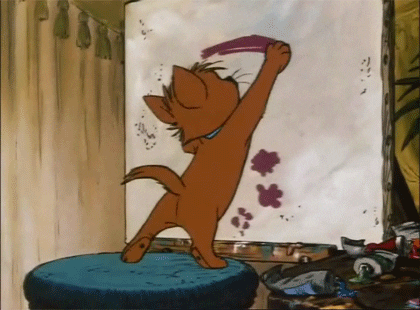 Painting with a Twist is always a fun thing to do but will be filled with couples on Valentine's Day, so bring it home.  Get some canvases, paint, and of course drinks and unleash your creativity.  Painting can be really relaxing and you'll come out making a piece for room.
Have a spa day.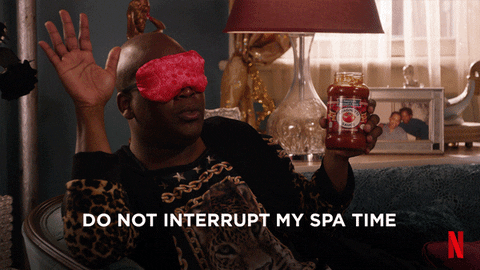 Spa day can be really necessary.  It's still the beginning of the year and you may be stressed out from still trying to achieve those goals or may need this to reset and start over.  Check out Groupon or even coupon deals on spa treatments and pamper yourself.
Take a pole dancing class.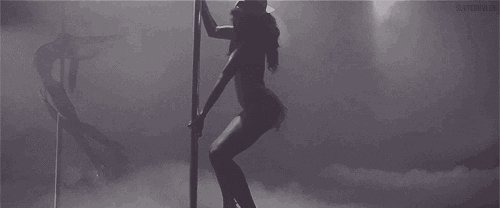 Take that singleness and use it to twerk and drop that booty *Black Youngsta voice*.  Pole dancing classes are a bomb way to gain confidence, have fun, and also get a work out in.  Of course this is better with friends so you can plan to go to a class or even book a private party.
With all of these reasons, there is no reason why Valentine's Day should be spent in your room with tears or scrolling down your timeline with bitter feelings. Pick something to do on Valentine's Day and share if you were inspired by one of my ideas!